Accounting services in Long An by Khanh Binh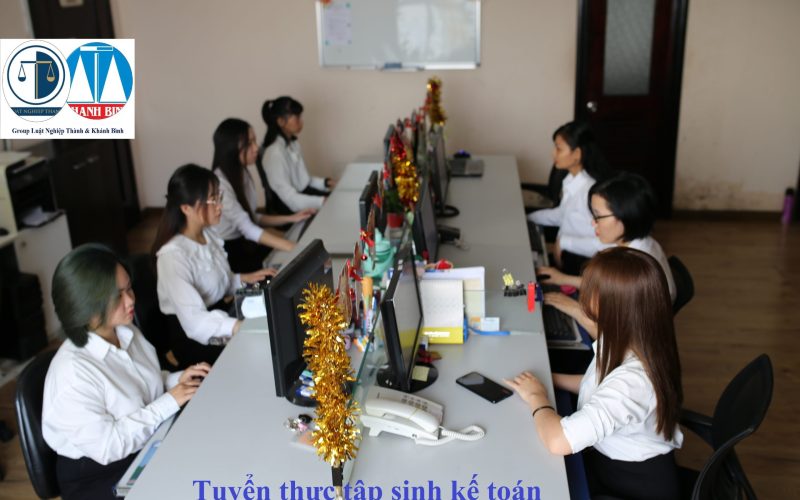 Accounting services in Long An by Khanh Binh
"An accountant is someone who solves a problem you didn't know you had in a way you don't understand."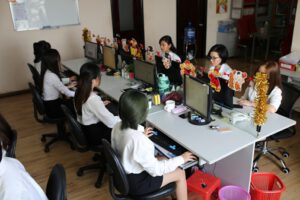 Long An is a favorable geographical location next to the economic and financial hub of Vietnam – Ho Chi Minh City and located between the Southeast and the Mekong Delta. Due to effective and progressive socio-economic policies and an increasing percentage of the skilled labor force, Long An has become one of Vietnam's Southern Key Economic Regions. The noticeable increase in the investment capital put into projects in Long An shows a positive sign of more and more huge investment projects in the future.
These plus points contribute to an ideal environment for businesses operating in Long An. To maintain and develop at an incredible pace in Long An, businesses will have a need for professional accounting services. However, there are not many options of accounting services available in Long An to meet the requirements of a highly qualified accounting profession with a reasonable level of cost.
Understanding this concern, businesses as clients can come to Khanh Binh to receive the best service and support for the accounting field in Long An for their business activities.
Are these issues your business is concerned about?
Has your business just been established in Long An on a small and medium scale?
Don't you have the need or conditions to set up an independent accounting department for your company?
Do you need support from the accounting team?
Does recruiting and training accountants or constant change in the accounting employees create a headache for your company?
Do accounting records or financial statements with Long An tax authorities make you worried?
How to find out accounting services in Long An with a dedicated accounting team, and a professional attitude with a reasonable and appropriate cost?
Bạn cần tư vấn dịch vụ này!
Khanh Binh is confident to bring effective solutions to your problems.
Khanh Binh specializes in providing service packages, including accounting, tax declaration, tax consulting, company establishment, and other services related to businesses..
More than 16 years of practice experience in the field of accounting and tax consulting for businesses. The head office is located in District 4, Ho Chi Minh City, next to Long An, so the company is also relatively knowledgeable about the area, local authorities as well as Long An tax authorities.
Even though your company is in Long An, Khanh Binh can make sure you receive the support within the time as short as possible because Khanh Binh has experience in providing services for clients much further away, such as Ba Ria – Vung Tau, Phu Quoc.
What will you get from Khanh Binh's accounting services?
Regularly informed about the latest news about tax policy and enterprise law
Updated information related to businesses in Long An
Saving costs and maintaining effective accounting work
Accurate, reliable advice in tax and businesses from both accounting experts and lawyers with great practical experience
Warned of risks and timely handling in the financial management of the business
Focusing on business, forgetting about accounting personnel
Why did you choose Khanh Binh?
With more than 16 years of operation, many businesses trust and choose Khanh Binh's accounting services.
The founder is an accountant-cum-consulting lawyer with more than 25 years of working experience in the field of finance, accounting, and business.
The head office located at Copac Square, District 4 is Khanh Binh's long-term stable and guaranteed asset
Accounting records are strictly confidential by Khanh Binh
Consulted and supported the most beneficial and safest tax policy
No more worries when the tax authority of Long And requires an inspection or explanation
Putting aside worries about problems arising from personnel (reasonably cutting costs for equipment, insurance, taxes, etc.)
Focusing on planning business strategies, reducing the burden in financial management
No need to try to establish too many relationships with tax authorities in Long An
Getting quick support to use accounting services in Long An
Khanh Binh reaffirms our commitment:
The accounting team is carefully recruited, has the professional expertise, and a professional attitude under the management of an accounting professional
Your interests are the top priority, you will get more than what you spent
You will be compensated and refunded the amount paid in case of fault when using our services
With more than 16 years of working experience, Khanh Binh confidently serves your business with high standard and quality accounting services in Long An. A young, enthusiastic, and creative accounting team with professional skills and a professional attitude at work, led by experienced accountants and lawyers, on all accounting matters in business will be handled quickly, neatly, and effectively.
For any questions or needs to use accounting services, please contact Khanh Binh according to the information below and receive dedicated support and incentives. Khanh Binh is willing to answer your questions and provide the most optimum solution for your business in Long An.
Khanh Binh sincerely thanks and gives you best wishes for health and success in business.
How to contact Khanh Binh
You can see more information at: http://dichvuketoan.vn/
CONTACT INFORMATION
KHANH BINH JOINT STOCK COMPANY
Address: Room 21 – A6, 12 Ton Dan Street, Ward 13, District 4, HCMC
Telephone: 028.394 11 888 – Hotline: CEO Tran Thi Phuong 090 146 7457 – Lawyer Thuan 079 795 8000
Email: khanhbinh@khanhbinh.vn
Website: www.dichvuketoan.vn/       www.tuvanluat.vn
Bạn cần tư vấn dịch vụ này!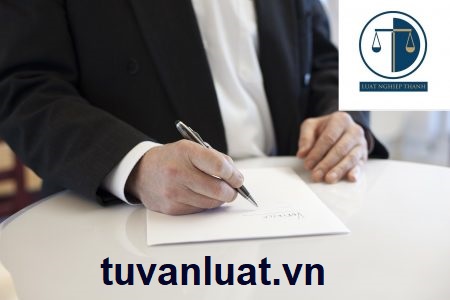 DỊCH VỤ TƯ VẤN PHÁP LÝ HỢP ĐỒNG, BẢO HIỂM XÃ HỘI TRONG LĨNH VỰC LAO ĐỘNG